Athletics Master Plan
Virginia Athletics broke ground this year on a new Football Operations Center which is the second phase of the Athletics Master Plan and expected to be complete in spring 2024. The new center — located adjacent to the Welsh Indoor Practice Facility, the McCue Center and new practice fields — will be the daily home of Virginia Football and include locker rooms, training and recovery areas, a weight room, coaches offices and more. Later phases of the plan include the construction of the new Olympic Sports Complex and the renovation of the McCue Center.
Geo-thermal drilling
As part of the University's broad efforts to reduce its carbon footprint, Energy & Utilities is exploring the use of geo-exchange on Grounds, which is the process of using deep boreholes in the ground to store heat produced in the summer for heating in the winter. In order to gain a detailed understanding of the heat capacity and geology of the soil, Energy & Utilities oversaw the drilling of five test bore holes across Grounds during the fall of 2022. These test bores were only 6 inches in diameter and yet 600 feet deep. Pipes were installed for thermal load testing that will inform larger geo-exchange projects. The first large project using the information obtained from the test bores is kicking off in the winter of 2022-2023. This project will install several hundred geo-exchange test wells at Fontaine Park in support of a new all electric thermal utility plant that will provide heating and cooling for the new Biotech building.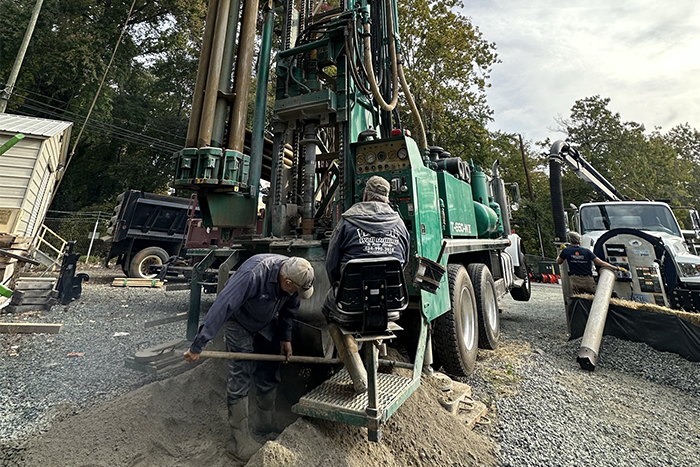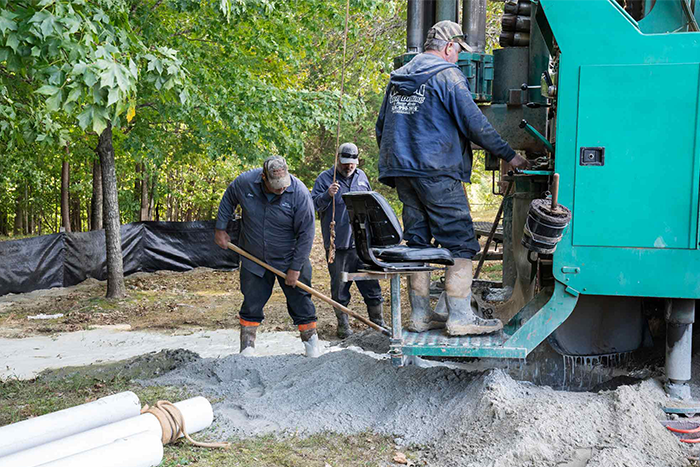 Shumway Hall
The McIntire School of Commerce is expanding its academic facilities on the site of Cobb Hall. The historic north block of Cobb Hall, facing Hospital Drive, will be preserved and renovated while the rear wings will be demolished and replaced with an addition, named Shumway Hall, on the corner of Jefferson Park Avenue across from Rouss/Robertson Hall. The project is scheduled for completion in spring 2025.