Inclusive Excellence Plan
The Facilities Management Inclusive Excellence Plan was approved by UVA leadership in May 2021. The Inclusive Excellence framework was adopted by UVA in 2020 to synergize and support collective diversity, equity, inclusion, and belonging efforts. Staff will now focus on developing a strategy to achieve the plan's outlined goals. The plan was developed by Facilities Management's Inclusive Excellence Planning Team, which is comprised of 17 members representing all zones and a cross-section of Facilities Management employees. The team met regularly from late 2020 through spring of 2021. They developed the plan following a survey of department employees that spanned three weeks in February 2021 and captured more than 900 anonymous responses.
---
Physics Building Renewal
The Physics Building Renewal will comprehensively renew the 1954 building and modest 1980 addition by replacing or supplementing existing mechanical, electrical, plumbing and fire safety infrastructure. The building's envelope will be renewed by including a new roof and interiors to meet building code, life safety and accessibility requirements. Key priorities include correcting long-standing maintenance deficiencies and renovating outdated classrooms, teaching labs, research labs and fabrication shops. Construction on the building is scheduled to begin December 2021 and is estimated to be complete in July 2024.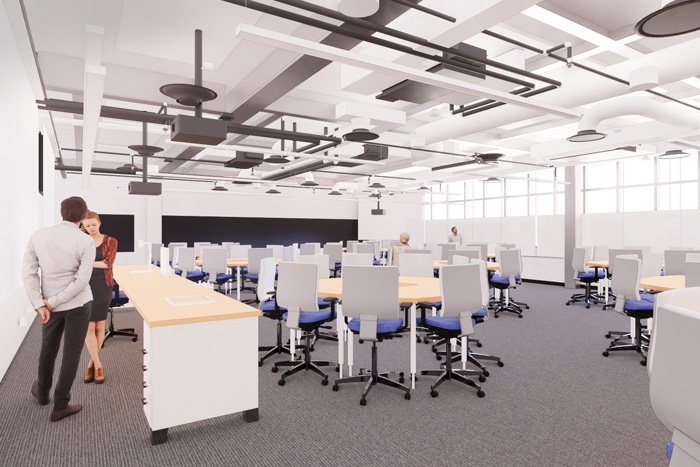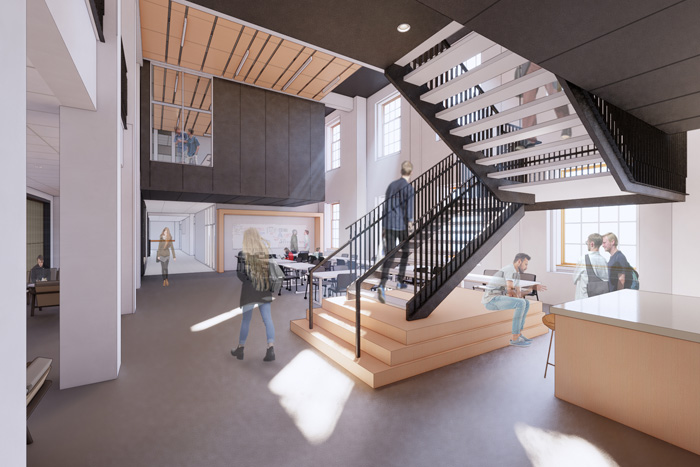 ---
UVA Hotel and Conference Center
A new hotel and conference center will soon anchor the University of Virginia's Ivy Road entrance corridor, along with the new building for the School of Data Science.
In March 2021, the Board of Visitors Building and Grounds Committee approved the schematic designs for the state-of-the-art, 223,000-square-foot hotel and conference center. The new building will be sited along the southwest corner of the existing Emmet/Ivy parking garage, defining the northern edge of the Ivy Road corridor.
The hotel and conference center, adjacent to future academic and arts facilities, will facilitate University events and gatherings, as well as being open to the public. The 215-room hotel also will offer approximately 26,000 square feet of conference center space and provide the University convenient, centrally located accommodations for visiting scholars and lecturers, prospective faculty members and students, returning alumni and career recruiters, and many other visitors.
A 10,000-square-foot ballroom will be the largest meeting space in Charlottesville and should increase conference opportunities as well as employment opportunities for local residents. The hotel will feature a restaurant, café, a grab-and-go and a visitors' center among its amenities, along with four floors of guest rooms.
The structure will be certified by Leadership in Energy and Environmental Design (LEED), developed by the U.S. Green Building Council, and will conform with the University's 2030 sustainability goals.